From landfill to beautiful soil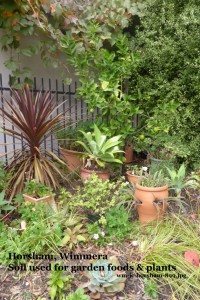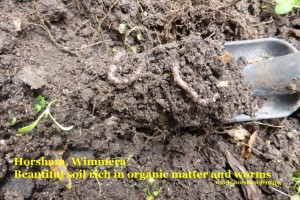 Description: heavy grey clay landfill ("crap soil") was brought in to replace the soil under the cattle yards,
Now after 7 years composting, it is a "beautiful" soil for a garden
Location:      small residential garden on flat land of a housing estate, around man-made lake
of an inland rural city, Horsham in the Wimmera
Values for this soil are in growing: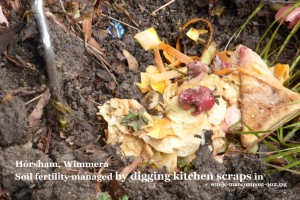 – Beauty in the flower and food garden plants for self to sit in and to share with others e.g. as a background for a wedding
– Fresh food from the food plants in the garden
Managements to improve the heavy grey landfill clay have been:
– Digging kitchen waste into the soil bucket by bucket for 7 years
– Installing a watering system so that the soil does not dry out and worms are encouraged
– Adding pots and potting mix to the garden area
– Water birds are encouraged to keep the pest insects down from the garden area
See more
– about composts used for sandy soils in far East Gippsland in the Marlo Soil Selfies
– another place where soil is creating a valued place to sit in in the Collaroy Plateau Soil Selfies from New South Wales..
– about the challenges in creating healthy soils for new housing blocks in the Warragul Soil Selfies from Gippsland and others linked to it   and LN post – about another place where change in the soil use to recover a former healthier one is slowly taking place in the Savoie in France
Credits – Jan Morris, of Horsham, gives permission for her photos and information to be used under a (cc) license 2015.
Editing and page created by Jeanie Clark, enviroed4all®, Warracknabeal, for use in education under a (cc) licence 2015.
return to Soil Selfies main listing
page set up 22 August 2015, updated 10 January 2016